Buah Merah Essensa
What you need to know about Buah Merah Essensa Red Fruit Juice
"Buah Merah Essensa Juice is immune system booster that promotes natural healing."
---
PRODUCT PURCHASE or be a DEALER in your AREA
Team Achievers of Sentinels MVP
PLDT LL+: 632+994-1722
Home-based Office: 632+519-1719
SMART: 63-939-2237189
In-case you encounter problems or delays in
your call/text message due to several reasons.
Please send a message thru an Email, FB or Webform
You deserve a great service and that's what we ensure!
Email:
Facebook: www.fb.com/AchieversPH
---
Buah Merah is the main ingredient of "Buah Merah Essensa" – a rich source of natural Vitamin E and Omega 3, 6 and 9 that are important antioxidant to destroy "Oxygen Free Radicals" that attack our healthy cells.
Buah Merah Essensa helps disease prevention like cancer, tumor, cyst, infections, high blood, high cholesterol, Alzheimer's disease, liver problem, diabetes, hepatitis, arthritis, hypertension, stroke, prostate problem, osteoporosis, bronchial problems, asthma and all sorts of generative type of diseases . Buah Merah Essensa Juice is also good in dengue fever.
The higher the level of antioxidants in our body helps to slow down aging process and reduce the risk of developing chronic diseases.
---
Be an Buah Merah Essensa Online Dealer for
your area with TEAM ACHIEVERS
For BUSINESS EXPANSION, WE ARE LOOKING AN AREA DEALERS, SERVICE CENTERS OR DEPOT CENTERS...
Start Your Own Health and Wellnes Online Business Today
and You get to keep the money you make.
It's a simple principle: the harder you work, the more money you can make. Your earning potential is directly proportional to your performance, so you don't have to wait for a raise or a promotion. You work harder, and you produce more. You'll also save money on gas and food. Preparing lunch at home is more cost efficient and offers a nice break in your workday.
WHAT are my BENEFITS of joining this TEAM?
- Free Virtual Assistant (Online Marketing Support) with our leaders and members
- Free Video Training how to market and harness the power of Internet.
- Free Webpage (no need to pay or learn to create a website).
- Hosting (hosted to our multiple proprietary websites in multiple server locations).
- Search Engine Marketing support (people are searching for Buah Merah Essensa based your area.)
- Visibility (having a webpage is not enough, our websites are visible to target market and receives hundred and thousands of visitors.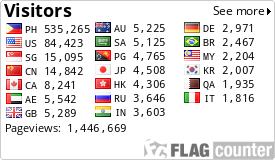 --- Package Value Over $1,000USD / year, your's for FREE ---
All benefits are available for all Buah Merah Essensa dealers under our TEAM...
In Buah Merah Essensa, Working as a TEAM is better than working ALONE."
PRODUCT PURCHASE or be a DEALER in your AREA
Team Achievers of Sentinels MVP
LL+: 632+994-1722 ; Home-based: 632+519-1719
SMART: 63-939-2237189
In-case you encounter problems or delays in your call/text message due to several reasons. Please send a message thru an Email, FB or Webform
You deserve a great service and that's what we ensure!
Email: ; Facebook: www.fb.com/AchieversPH
---
We love to hear from you!
If you have any inquiries, comments or suggestions, or even concerns, thru the following contact information and we will attend to your matters as soon as we can.
Buah Merah Essensa : The Synergy Of Six Super Natural and Organic Antioxidants
BUAH MERAH (Pandanus Conoideus)
MANGOSTEEN (Garcinia Mangostana)
GREEN BARLEY (Hordeum Vulgare)
WHEAT GRASS (Triticum)
MALUNGGAY (Moringa Oleifera)
GUYABANO / SOURSOP (Annona Muricata)
The Health Benefits of the Six Super Natural and Organic Antioxidants
BUAH MERAH (Pandanus Conoideus)
MANGOSTEEN (Garcinia Mangostana)
GREEN BARLEY (Hordeum Vulgare)
WHEAT GRASS (Triticum)
MALUNGGAY (Moringa Oleifera)
GUYABANO / SOURSOP (Annona Muricata)
VITAMINS & MINERALS, MICRONUTRIENTS, FIBER SOLUBLE,
ANTI-OXIDANTS, PHYTOCHEMICALS
---
Buah Merah Red Fruit Testimonial: The Red Fruit vs Breast Cancer
Hariyanti, a mother of 2 daughters, had a lot of pain in her breasts. Although the pain was sometimes unbearable, she didn't want to get surgery. Instead she consumed the Red Fruit since 2004 and her condition was getting better and better as a result.
ESSENSA HAND SANITIZER

Buah Merah Essensa is Proven Safe and Effective
100% Natural and Non-Toxic
No Side Effects
Can be Used in Long Term
Can be Integrated with Medical Treatment
Approved by Food & Drug Administration of the Philippines (FDA)
10th National Product Quality Excellence Awardee for 2014-2015 | Q ASIA'S Seal of Product and Quality Service
Rich Source of Natural Vitamins and Micro-nutrients
"A powerful supplement that promotes natural healing with ingredients of 6 Super Natural and organic anti-oxidant". The human body naturally produces free radicals and the antioxidants to counteract their damaging effects. However, in most cases, free radicals far outnumber the naturally occurring antioxidants. In order to maintain the balance, a continual supply of external sources of antioxidants is necessary in order to obtain the maximum benefits of antioxidants. Antioxidants benefit the body by neutralizing and removing the free radicals from the bloodstream
What is Buah Merah Plant (Red Fruit)
Buah Merah Plants are found among the density of tropical forest, spread within cool mountain climate on 2000 to 3000 meters above sea level in Papua, Indonesia.
Buah Merah means RED (Merah) and FRUIT (Buah). It looks like a Giant Corn or Carrot.
– Red Fruit is safe
– Red Fruit is 100% Natural
– No Side Effects
– Red Fruit can be consumed Long term
– Red Fruit Product has been approved by the FDA Indonesia (No.Reg. POM TR. 053 642 731)
– It is proven to boost immune system
Research and Studies of Buah Merah

D.r T. Nishigaki
Studies were made from the extracted oil of the Buah Merah fruit and experts found out that it was a very good source of micro nutrient supplement for beta-Cryptoxanthin.
Various doctors, scientists and even tourists from all over the world started flocking the mountainous regions of Papua once the word got out and one of them was Dr. Toshiaki Nishigaki of Tokyo, Japan. (Vice Chairman of the NGO Research Association of Tropical Medicinal Plants and Consultant of M&K Laboratories).
Dr. Nishigaki presented the profiles of Buah Merah and beta-Cryptoxanthin during the 1st Buah Merah Science and Business Meeting held at the Micron's Head Office in Tokyo Japan on May 17, 2011.
He emphasized the safety and efficacy of Buah Merah for lung cancer, colon cancer, joint pain, liver dysfunction, diabetes mellitus, virus infection, pms, osteoporosis and among others. It was also noted that buah merah might be associated with quenching ROS/RNS resulting in cancer prevention and possible treatment.
Research and Formulation of Buah Merah Essensa

Joy Alcasabas
Buah Merah Essensa Juice was formulated in the Philippines by a Filipino Chemist. Ms. Jocelyn Alcasabas is a USA trained chemist, Derma Products Specialist, BFAD employee for ten Years and 20 years in Manufacturing Industry.
Dr. Nishigaki called up his friend in the Philippines, Ms. Joy Al casabas – a professional licensed chemist, owner and President of Lynx Nia Medica and Essensa Naturale.
He introduced to her the Buah Merah oil extract and its possible uses and applications. It didn't take long for Joy to come up with various formulations from cosmetics, to liniment pain reliever and a natural health drink that even enhances and utilizes the power of the buah merah.
Thus, the Buah Merah Essensa Super Anti-Oxidant Natural health Drink was born in 2012. What made this formula unique was the infusion of other super anti-oxidants known to man and science.
Natural Components of Buah Merah Essensa Juice
Buah Merah – Beta Cryptoxanthin, rich in Vitamin E and Pro – Vitamin A. Carotenoids include alpha and Beta – Carotene
Moringa oleifera / Malunggay – 90 Nutrients & 46 Antioxidants, Vitamins (A, B12, B6, C, E & K), Minerals (Calcium, Magnesium, Selenium, Chromium, Potassium), Rich in Fiber
Mangosteen – Phytonutrients (Xanthones, Catechines, Proanthocyanidins) rich in Iron, Fiber and Carbohydrates
Wheat Grass – Natural Chlorophyll, Enzymes (SOD) over 90 Mineral, High concentrations of Potassium, Calcium, MAgnesium and Sodium, Vitamin A and C
Guyabano / Soursop – Annonaceous Acetogenins, Vitamin C, B1, B2, Potassium and Dietary Fiber, Acetogenins, Muricins, Annomuricine and Muricapentocin, Muricatocins A and B
Barley – Enzymes (Fatty Acid Oxidase, Peroxidase Catalase, Cytochrome Oxidase and Transhydrogenase), Chlorophyll, Arginine (14.3mg/g) Procollagen Type IV
Buah Merah Essensa Helps in Improving Health Conditions
No wonder this product "Buah Merah Essensa" has created a lot of testimonies and a huge number of followers in just a short period of time and the miracles of healing is actually brought about by our own human cells called the immune system.
Taking just a couple of bottle caps full every 30 minutes before meal can effectively supplement our nutritional daily needs that we no longer get from our regular diet. But for those with already ailing illnesses, a mega dosage is recommended depending on the seriousness of the disease.
The big difference which makes the "Buah Merah Essensa Juice" stand-out among the rest of the supplements available in the market today is it's immediate and almost instant effect in improving people's health condition. But these are not intended to treat or replace any medications prescribed by doctors. Keep in mind that its just a simple food loaded with nutrients coming from nature itself which are organic, non-toxic and all natural.
Please note however that Buah Merah Essensa is NOT a medicine. Although it is proven effective by many individuals who tried using it to treat illnesses, it is not intended to replace any medications prescribed by doctors. It's "miracles of healing" is actually brought about by its capability to strengthen our body's "Immune System" (a system of many biological structures and processes within our body) which protects us against diseases and helps our body heal itself.
The best way to prevent illness is to practice a healthy lifestyle and Buah Merah Essensa helps you achieve it.
---